Data Exploration Services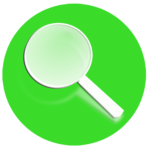 We often think that our data have little secrete for us. Trust me, it is rarely true. Data exploration is what will allow you to find out more than you think about your data' "secrets".
Data exploration is a precursor to and a major step in data analysis. Without this step, you might miss important patterns in your data.
I propose to save you time and help you with this tedious process by providing you with a quick and simple view of most of the relevant features of your dataset, which will help you
determine variable(s) that are good candidates for further in-depth analysis specific to your scientific question
derive relevant and viable working hypothese(s) about the underlying mechanisms of your research problem